CfIR conducts extrication training for local Fire Departments!
August 2010, March 2011, March 2013

CfIR invites Fire Department Station #12 for training on two mock up single vehicle rollover accidents: Jeep Grand Cherokee and Hyundai Sonata.

CfIR invites Fire Department Station #14 for training on a mock up two vehicle (Hyundai Sonata and Ford Explorer) rollover accident. Hands on training provides our firefighters with the ability to strategically plan and execute rescues.

CfIR invited Fire Department Station #12 for additional training on a 2007 Hybrid Toyota Camry. In an effort to support our community, we donated the Hybrid vehicle for the Fire Department's research and rescue training. The purpose of this training was to familiarize them with the engine, battery and other electronics built into the Hybrid vehicle so when a rescue situation occurs, they were aware of the most vulnerable spots for electrocution. The fire fighters were able to work hands on to develop a strategy that will be most effective, safe and beneficial for any accident involving a sedan type Hybrid vehicle.

We had the privilege to work with Santa Barbara Fire Station 12 and Fire Chief Eric Peterson by donating our test vehicles for training with their equipment (e.g., the "Jaws of Life", pneumatic jacks, airbags, and vehicle security bracing. We positioned three of our vehicles equipped with two Hybrid II dummies and created a mock three vehicle rollover accident. The crew, vehicles, and equipment of Station 12 directed by Captains Adam Estabrook and Mike Klusyk were video-documented. The dummies were extracted in 30 minutes. To obtain a copy of the video please email us.






CfIR gets involved with Transportation Research Board!
September 21, 2010

CfIR administers the Transportation Research Board (TRB) ANB45 (1) Subcommittee on Rollover Crashworthiness. The mission is to reduce death and serious injury resulting from vehicle rollover crashes by providing a forum and repository for innovations and progress in rollover crashworthiness research, design, and testing through impartial, objective, interdisciplinary, and multimodal information exchange.

UPDATE: With over 25 individuals in attendance, our 2nd TRB ANB45(1) Rollover Crashworthiness meeting held on January 27, 2010 in Washington, D.C. was a successful informative workshop with presentations covering topics regarding Heavy Truck Sleeper Cabs as well as Farming and Agricultural Safety Equipment.

Complete presentations can be viewed from the official TRB ANB45(1) ROC website.



NHTSA decides on the12 & 15 Passenger Van Federal FMVSS 216 standard!


April 7, 2010

In a response to the Petition for Reconsideration to the recent Federal Ruling FMVSS 216:
"Advocates et al. made a variety of additional arguments in support of their request, including ones related to how the agency has addressed reasonableness of costs in a prior rulemaking, a claim that the consequences of inadequate roof protection for larger vehicles is more severe than for light passenger vehicles, concerns about 15-passenger vans, National Transportation Safety Board (NTSB) investigations and recommendations, and a claim that the agency's cost-benefit analysis underestimates the number of lives that could be saved by much stronger roofs"....

"The petitioners stated that the greater weight of the heavier vehicle places higher loads on the roof and roof supports during a rollover. They also stated that certain heavier passenger vehicles will be even more inadequately protected from intrusive roof crush in rollover crashes than lighter passenger vehicles because they have long roofs and multi-row seating, especially 8- occupant large SUVs, and 12- and 15- passenger vans. They stated that the specified test requirements do not test the crush resistance of C-, D- and Epillars of heavier, longer passenger vehicles."

"Advocates et al. also noted that NHTSA has published repeated advisories and research analyses warning of the very high rollover propensity of 15-passenger vans. They stated in its latest research note, titled Fatalities to Occupants of 15-Passenger Vans, 2003–2007, NHTSA stressed that ''15-passenger vans with 10 or more occupants had a rollover rate in single vehicle crashes that is nearly three times the rate of those that had fewer than five occupants.'' They also noted that the research report indicated that, in 2007, fatalities of occupants of 15-passenger vans increased nearly 20 percent from the previous year, as well as other data from that report."

"The petitioners stated that NTSB also emphasized the need for much stronger roofs in heavy passenger vans both in its accident reports and in its comments filed with NHTSA rulemaking dockets on passenger vehicle roof crush resistance. Advocates et al. stated that in commenting on NHTSA's NPRM to amend FMVSS No. 216, NTSB pointed out that heavier vehicles such as 12- and 15-passenger vans, not subjected to the roof strength standard, were experiencing patterns of roof intrusion greater than vehicles already subject to the requirements and cited two investigations it conducted concerning the safety need for vehicles between 2,722 and 4,536 kilograms (6,000 and 10,000 pounds) GVWR to meet roof crush resistance requirements."

NHTSA denied the Petition, citing the cost to manufacturers would outweigh the benefit.
For a copy of the official Response to the Petition for Reconsideration please go to:
www.regulations.gov for NHTSA-2009-0093-018

Toyota Recall – NHTSA Wants to know... Were the recalls timely enough!


February 16, 2010

With growing concerns regarding the Toyota manufacturer's recalls we will be posting ongoing news and information for upcoming hearing information and articles in the news.

"NHTSA Lauches Probe into Timeliness of Three Recalls" - USDOT (February 16, 2010)

"Toyota Provides Response to Chairman Towns' Inquiry" - Oversight Committee Hearings (February 12, 2010)

"Before Your Toyota Is Fixed, Should You Drive It?" - AOL Autos - An Interview with Don Friedman for Center for Injury Research (February 11, 2010)

"Toyota recalls may not solve problem, experts say" - CNN US (February 10, 2010)

"This Car Runs on Code" - Discovery News (February 5, 2010)

"Toyota: Owners can still drive, but watch for warning signs" - USA Today - Comment by Center for Injury Research (January 27, 2010)
News - Consumer Alert - ABC News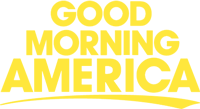 "Preventing Car Roof Crush Accident"
Advocates push for stricter standard in vehicle roof strength.
Press Conference to Demonstrate the Inadequecies of Federal Roof Strength Rule
Purpose: Public Citizen, Center for Auto Safety and Center for Injury Research Will Show How the Government's Failure to Require Real-World Tests Will Cost Thousands of Lives
What: Press conference to present results of real-world (dynamic) rollover crash tests, which will highlight the inadequacies of the federal government's work to upgrade the roof strength standard. Public Citizen, the Center for Auto Safety and the Center for Injury Research will show video comparing the results of a real-world rollover crash test to the inadequate test that the National Highway Traffic Safety Administration (NHTSA) continues to use. The Jordan Rollover System (JRS) test featured in the video reveals weaknesses in vehicle roof structure and injury risks that NHTSA's test does not. Footage of the JRS rollover tests on three late-model vehicles will be shown, and the damage and injury risk will be compared to that of the same three vehicles in NHTSA's tests (copies of the dynamic crash test footage for these and three additional late-model vehicles also will be available).
Facts: Rollovers account for only four percent of crashes but represent 35 percent of all highway fatalities involving vehicle occupants – needlessly killing 10,800 and seriously injuring more than 16,000 people per year. NHTSA is in the process of updating its roof strength rule, which dates from the 1970s and requires a test that merely puts pressure on the corner of the vehicle's roof. NHTSA will issue its final roof strength rule by Oct.1; according to all indications, this final rule will not require a real-world test but instead will continue to use a test that is outdated, inaccurate and unreliable.
When: 12 p.m. EDT, Tuesday, Sept. 9
Where: Morton Auditorium, George Washington University Campus, 805 21st Street, NW, Washington, D.C.
Speakers: Joan Claybrook (President of Public Citizen a national nonprofit consumer advocacy organization based in Washington, D.C.), Clarence Ditlow (Executive director of the Center for Auto Safety), Don Friedman (President of the Center for Injury Research and renowned engineer).
Live Web Cast Through New Media Mill
September 9, 2008, Washington DC, George Washington University – Speakers and panel – Center for Injury Research, Center for Auto Safety, and Public Citizen
Live Web Cast Through New Media Mill
December 11, 2006, Washington DC, George Washington University – Speakers and panel – Center for Injury Research, Center for Auto Safety, and Public Citizen (live web cast thru New Media Mill)